India Banned Chinese Apps
We normally don't post apart from our niche but we believe this is the part of our niche; Digital Marketing. Being a digital marketing company we do believe that we have lost a big platform. But as an Indian and also an Indian company we do support the reason that is attached to India bans 59 Chinese Apps including TikTok.

Later today, a press release of the government of India announces that The Ministry of Information Technology of India has imposed a ban on 59 Chinese Apps including TikTok.
As soon as this was trending on each and every news channel and on social media platforms, everyone was kind of expected it and at the same wanted to know the reason behind the ban of 59 Chinese apps. So the question is;
What made the Government of India to Ban 59 Chinese Applications?
Well, there are n number of reasons attached to the ban but the main reason behind is the rise of border tensions simmer in Ladakh. We are sure you must have heard about the tensions along the Line of Actual Control (LAC) with China. This is one of the main reasons for the ban on 59 Chinese Apps.

Ever since the Indian engineer and Three Idiots Movie character fame, Mr. Sonam Wangchuk picked the topic to ban Chinese products the whole concept of BAN CHINESE PRODUCTS AND APPS just gone to the next level in India.

Along with Sonam, the other reason for the raise of the topic; 'Ban TikTok', came from the reaction of the Indian youths over the removal of Youtube vs TikTok video on youtube. This video was made by the roast king of India; Carry Minati. The video was doing exceptionally well but then got removed by Youtube on the reason for the violation of Community Guidelines.

All this gave birth to n number of hashtags like #BANCHINESEPRODUCTS #BOYCOTTCHINESEPRODUCTS, #BANCHINESEAPP and also #BANTIKTOK. All these hashtags were trending on each and every social platform. Not just that this affected TikTok very badly that they ended up losing their Play Store Ranking from 4.4 to 1.2 in just a few days but later google restored and removed all the negative reviews.
Another reason behind the ban is the concerns regarding the security of data and the risk to privacy relating to the operation of certain apps. Ever since the ban on Chinese products was the main highlight every Indian person must have received a message on their WhatsApp that uninstall China Apps as it is the symbol of patriotism and also they are not safe.
This is where we as a digital marketing company decided to decode TikTok. So,
Lets Decode TikTok
We are sure you must have come across a number of TikTok videos and a few of you must have at least downloaded TikTok if not used. But is TikTok safe for you to use?

This is where we literally decided to decode the app and Yes!! we have found some really important security concerns. Let's look at all of them.
> Most Downloaded Mobile Application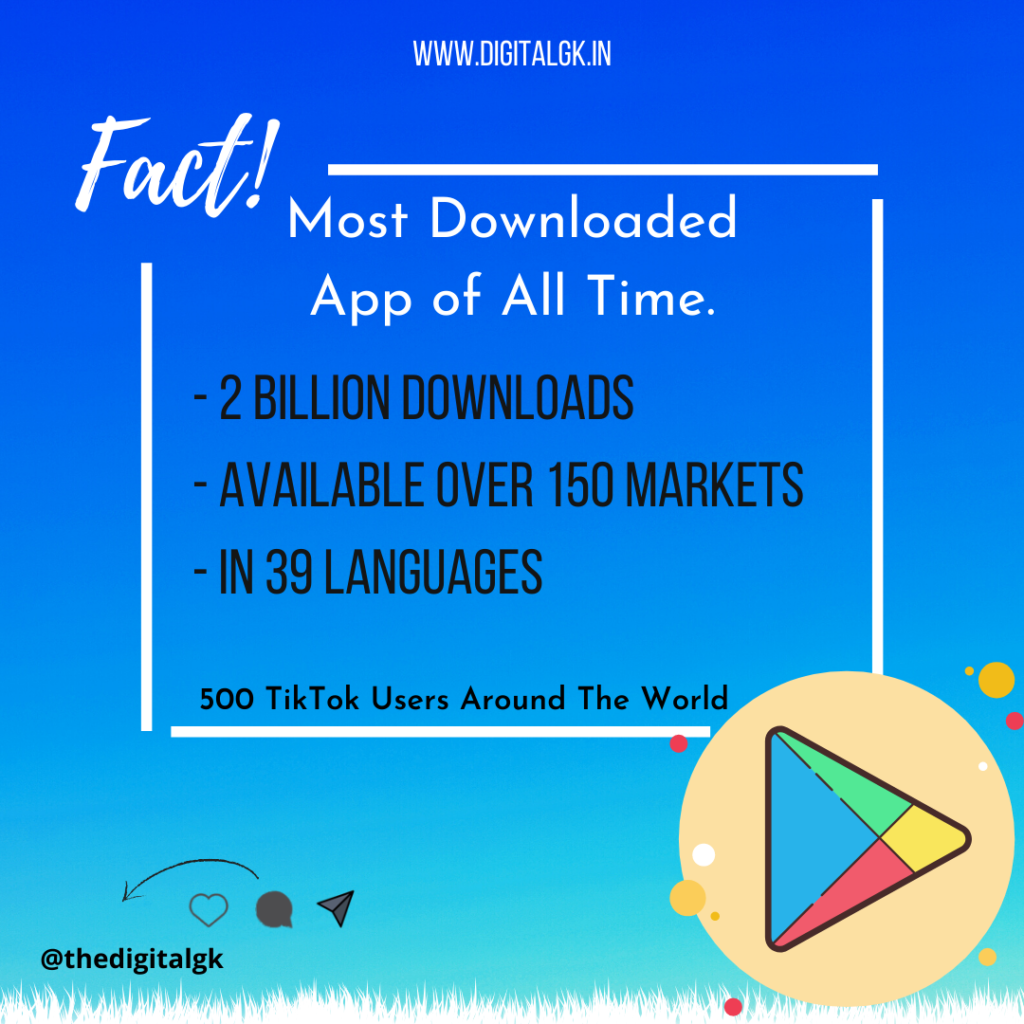 Before we jump on to the flaws, lets have some fact check.
TikTok is the most downloaded app of all time. Over 2 billion downloads and is active in over 150 markets and is in 39 languages. TikTok has more than 500 million monthly active users around the world.
> TikTok is free of cost!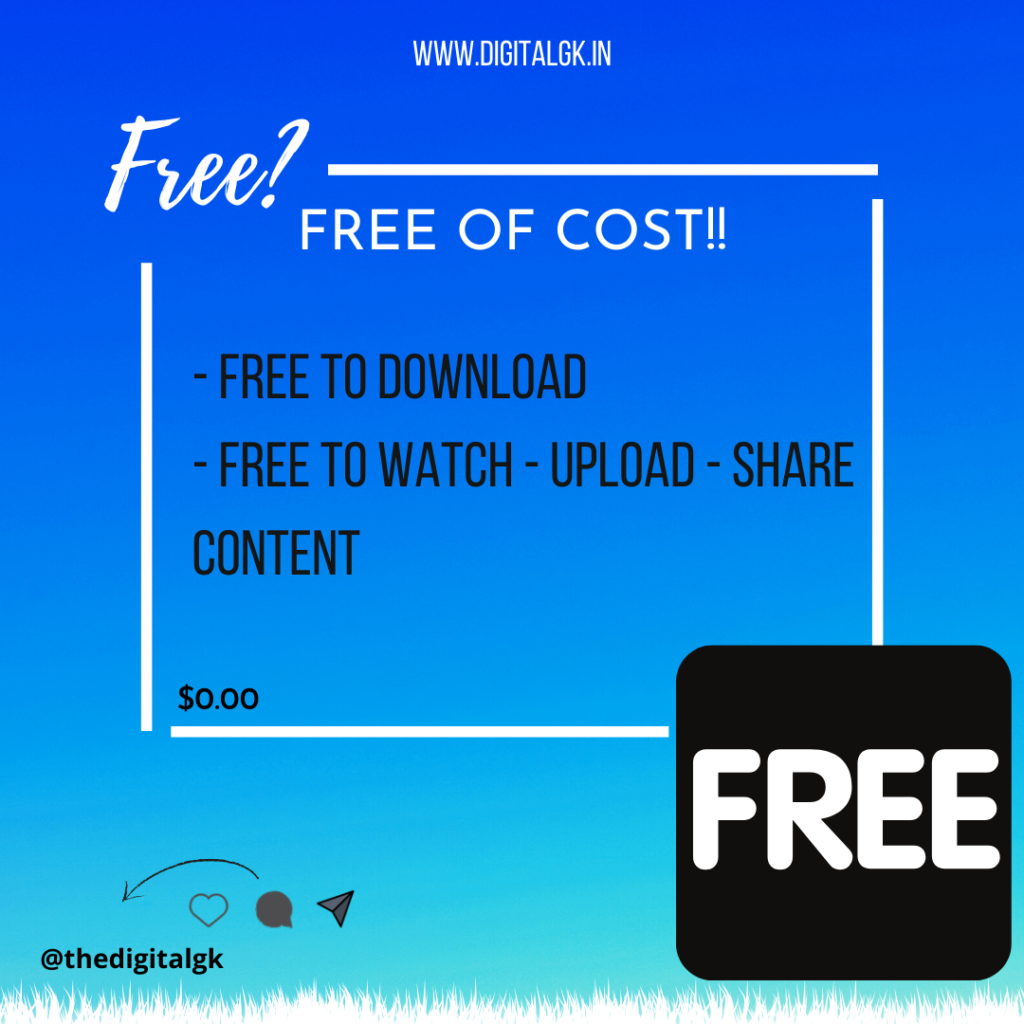 TikTok is free of cost as in free to download from play store for android users and free to download on the ios app store. And there is no in app purchase attached with TikTok Application.
> But is TikTok really free and safe?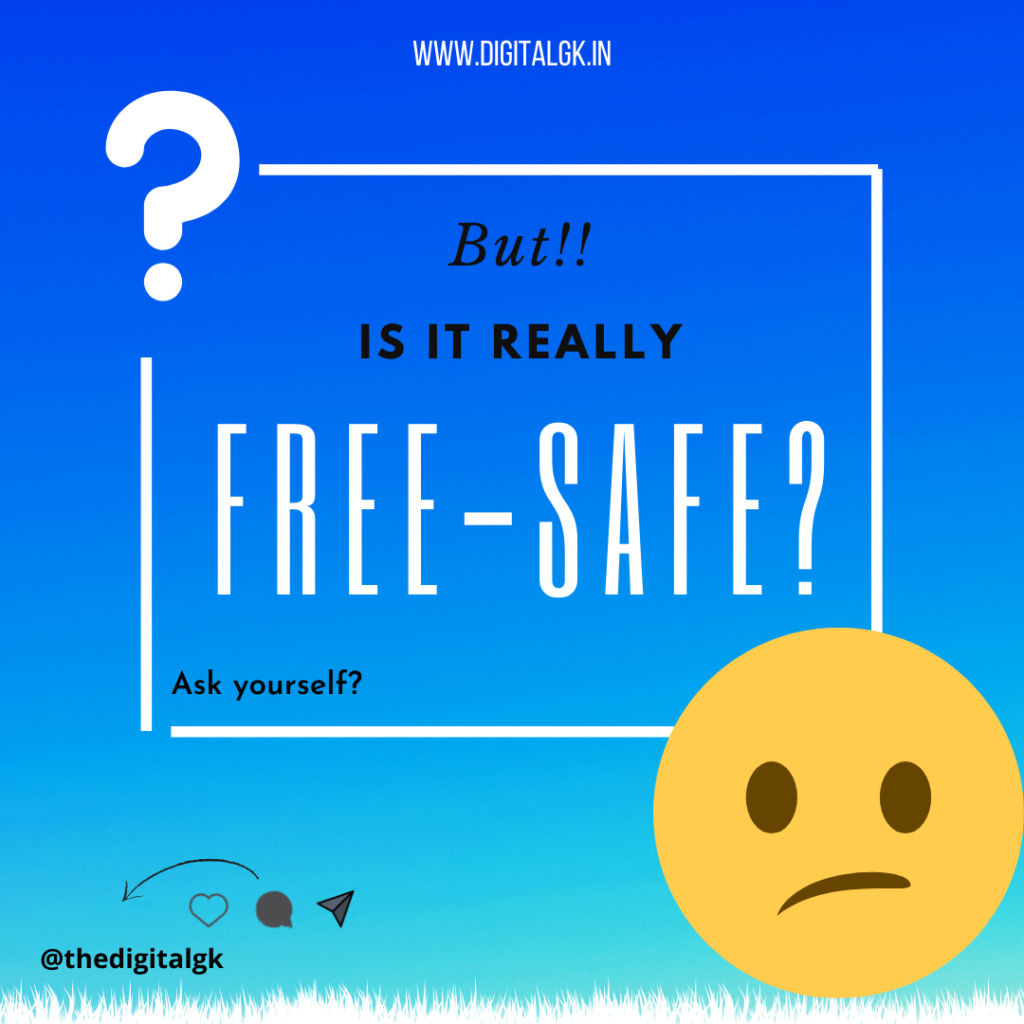 Apart from being the most talked-about app with over 500 million monthly active user, is TikTok really free and safe? We have literally dug down TikTok privacy policy to bring the real version of the app.
> TikTok Privacy Policy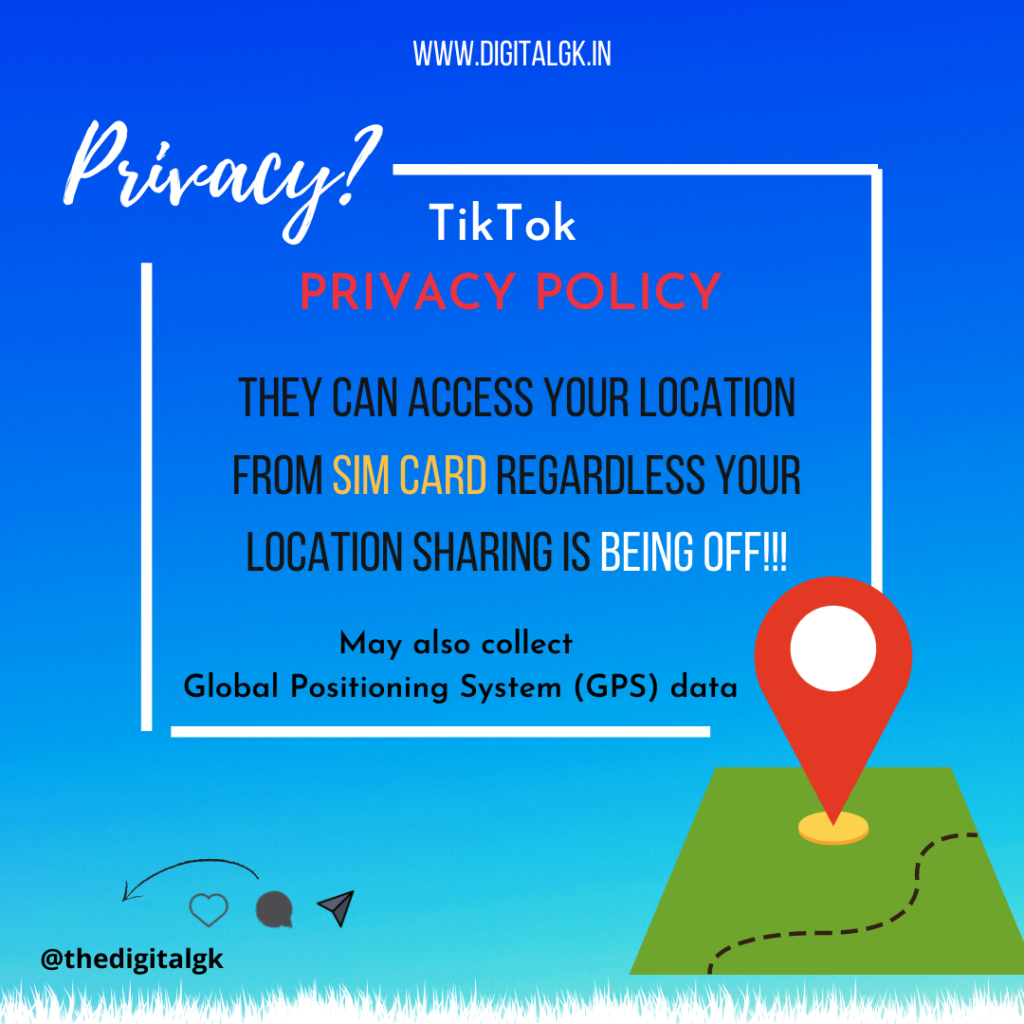 TikTok collects information about your location, including location information based on your SIM card and/or IP address. With your permission, they may also collect Global Positioning System (GPS) data.

Guess what You accepted it while downloading the app!!
> TikTok Stores your Social Login Details
If you choose to link or sign up using your social network (such as Facebook, Twitter, Instagram, or Google), TikTok may collect information from these social media services, including your contact lists for these services and information relating to your use of the Platform in relation to these services.

Guess what you allowed it!!
> Thinking of Deleting TikTok?
We are sure you must have either deleted the application or have given a thought of deleting the app but what if we tell you that TikTok is entitled to keep your information even if you delete your account.

Guess what you agreed to it while signing up!!!
> TikTok Stores Your Personal Data
The personal data that TikTok collects from you may be stored on a server located in Singapore or the United States, outside of the country where you live.

We guess now you know where else it is stored!!! Zipped
> TikTok Uses Unsecure HTTP Server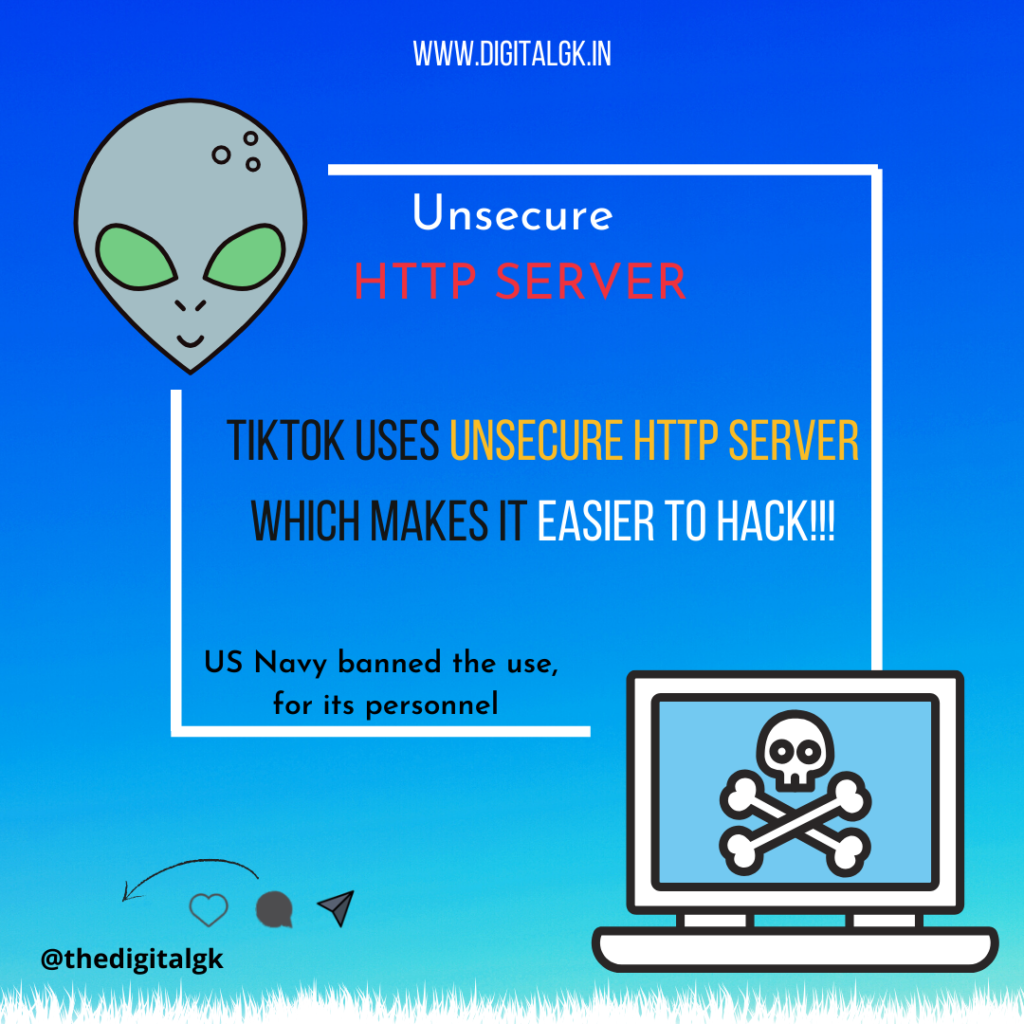 Did you know that TikTok uses an insecure HTTP server which makes it easier to hack.

According to USA Today, the US Navy banned the use of the application for its personnel, while in an article by The Guardian, Senior Democrat Chuck Schumer says that the "TikTok app poses potential national security risk".
How to ensure safety while using any app
Now as TikTok and other Chinese 58 apps have been banned it doesn't mean that we are safe to use any app on the phone. It basically becomes mandatory to follow the below-mentioned points before and after we install any unknown application on our handset

– Change the password regularly

– Don't use Payment App on the Same Device

– Login Using Emails only and not social media logins.

– Delete TikTok Application and support.

Well, this is it, now we know that it might be the end of TikTok from India for good but it is surely a big loss for the makers of TikTok, ByteDance, as we are sure that India was one of the big markets of TikTok Inc.

Before we some up let's look at some of the interesting FAQs attached with the Topic.
FAQs related to Ban of 59 CHINA apps
Which government body banned 59 China Applications?

The Ministry of Information Technology, India, bans 59 Chinese Apps Including TikTok. The Ministry of Information Technology is responsible for IT policy, strategy, and development of the IT industry.
List of 59 Chinese Applications that got banned.
1. TikTok
2. Shareit
3. Kwai
4. UC Browser
5. Baidu map
6. Shein
7. Clash of Kings
8. DU battery saver
9. Helo
10. Likee
11. YouCam makeup
12. Mi Community
13. CM Browers
14. Virus Cleaner
15. APUS Browser
16. ROMWE
17. Club Factory
18. Newsdog
19. Beutry Plus
20. WeChat
21. UC News
22. QQ Mail
23. Weibo
24. Xender
25. QQ Music
26. QQ Newsfeed
27. Bigo Live
28. SelfieCity
29. Mail Master
30. Parallel Space 31. Mi Video Call – Xiaomi
32. WeSync
33. ES File Explorer
34. Viva Video – QU Video Inc
35. Meitu
36. Vigo Video
37. New Video Status
38. DU Recorder
39. Vault- Hide
40. Cache Cleaner DU App studio
41. DU Cleaner
42. DU Browser
43. Hago Play With New Friends
44. Cam Scanner
45. Clean Master – Cheetah Mobile
46. Wonder Camera
47. Photo Wonder
48. QQ Player
49. We Meet
50. Sweet Selfie
51. Baidu Translate
52. Vmate
53. QQ International
54. QQ Security Center
55. QQ Launcher
56. U Video
57. V fly Status Video
58. Mobile Legends
59. DU Privacy
Who is Sonam Wangchuk?

Sonam Wangchuk is an Indian engineer, innovator, and education reformist who came into the spotlight in the year 2009 when his story inspired a character in the movie 3 Idiots
What is the current issue between India and China?

India has accused China of sending thousands of military troops at the Ladak's Galwan Valley. In the recent clash around 20 soldiers of Indian were killed whereas around 43 Chinese casualties. This gives birth to the topic; India bans 59 Chinese Apps.
About the Author: Gaurav Khunteta
Gaurav Khunteta is one of the vibrant digital marketer. His firm Digital GK is known for providing the best Digital Marketing Services and also termed as Best Digital Marketing Training Institute of Jaipur – India. He is in the field of digital marketing for over 10 years and does know about the digital marketing industry in depth. He has trained 100+ entrepreneurs and has helped n number of companies in making their name worldwide.

So if you wish to learn digital marketing online or want to learn more steps to start a blog in detail or if you want digital marketing services for your company then you can reach out to him through:
Website: https://digitalgk.in/contact/
References to this Post.
We normally don't provide references from where we gained the knowledge of writing a particular post but we believe our readers need to know the links of the sources from where we gained all the knowledge for this post and literally decoded TikTok

TikTok Privacy Policy

TikTok Usage Statistics

Tik or Tok? Is TikTok secure enough?